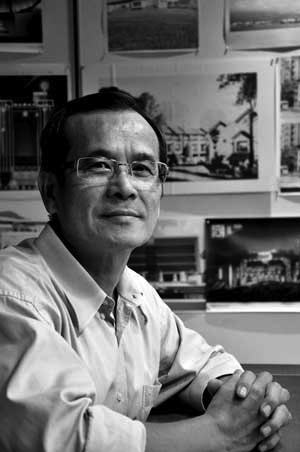 Ar. Chow Yeut Keong
B.Sc(Hons)Arch, Dip.Arch(Hons)N.London
APAM, RIBA
PRINCIPAL

Started Year 1 architectural education at the Architectural Association School in London in 1974. Ejected from the School due to non-payment of tuition fees. Continued architectural studies at The Polytechnic of North London, graduating in 1980.

Worked for a year in London and 8 years in Kuala Lumpur (with BEP Akitek) before setting up a sole-proprietorship practice in 1988.


Representative works completed to-date include:


i. Gleneagles Intan Hospital
320-bed tertiary care private hospital at Jalan Ampang, KL. Completed 1996.


ii. Tanamera Housing Scheme
152 Units of exclusive gated and guarded housing scheme at USJ Subang Jaya. Completed 2005


iii. G-Tower
A 30-storey mix-commercial development consisting of prestigious office spaces, hotel, and private clubbing & dining facilities at Jalan Tun Razak, K.L. Completed 2010


iv. Universiti Tunku Abdul Rahman Campus, Kampar, Perak
Developed over 3 phases, this new main campus for UTAR consists of nearly 1.3 million sq ft of built facilities for an estimated student population of 20,000. Construction period : 2002 – 2013